Adam Baldwin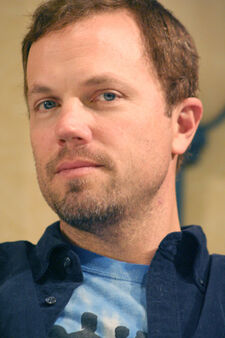 Statistics

Name
Adam Baldwin
Gender
Male
Date of Birth
February 27, 1962
Place of Birth
Winnetka, Illinois, USA
Characters
Jayne Cobb
Adam Baldwin is an American actor who portrayed Jayne Cobb, a mercenary who joined the crew of Serenity as hired muscle, in the TV series Firefly and the 2005 film Serenity.
As well as guest-starring in the fifth and final season of Joss Whedon's Angel as the diabolical intermediary Marcus Hamilton, Baldwin reunited, for an episode, with Nathan Fillion on Castle, playing the hard-boiled cop who becomes the writer's new muse.
Recently, Baldwin was known for his role on NBC's Chuck as John Casey.
External links
Edit