New Firefly Special!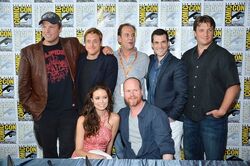 To celebrate the cult-favorite sci-fi drama's 10th anniversary, Science Channel filmed a new one-hour special chronicling the Firefly cast reunion at Comic-Con. The special — titled Browncoats Unite — included footage from the reunion panel, featuring several members of the original team including star Nathan Fillion and creator Joss Whedon.


The special premiered on November 11, 2012 on the Science Channel. Read more
Quote of the Week
Jayne: I married me a powerful ugly creature.
Mal: [dressed as Jayne's wife to lure bandits] How can you say that? How can you shame me in front of new people?
— Jayne Cobb and Malcolm Reynolds[src]
Featured article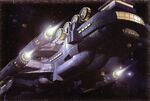 The Floating World Class cruise liner was a luxury starship designed to transport passengers through the Verse in relative comfort and with ample entertainment. Consisting of five decks, vessels of the Floating World Class employed a quartet of engines to drive them through space. Each vessel was crewed by over eighty personnel, including officers, space hands, passenger care specialists and entertainers. Ships of the Floating World Class were lavishly appointed, with dining and gambling salons, extensive passenger quarters, entertainment facilities and Companion services. Ships in the class included the El Dorado, the Galaxy Princess, the Lotus Blossom, the Nu Du Shen, and the Truthful James. (Read more…)
---
Did you know…
---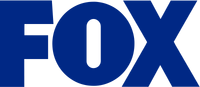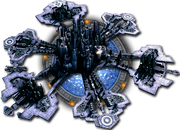 Community content is available under
CC-BY-SA
unless otherwise noted.