New Firefly Special!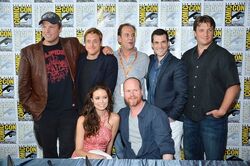 To celebrate the cult-favorite sci-fi drama's 10th anniversary, Science Channel filmed a new one-hour special chronicling the Firefly cast reunion at Comic-Con. The special — titled Browncoats Unite — included footage from the reunion panel, featuring several members of the original team including star Nathan Fillion and creator Joss Whedon.


The special premiered on November 11, 2012 on the Science Channel. Read more
Quote of the Week
Jayne: I married me a powerful ugly creature.
Mal: [dressed as Jayne's wife to lure bandits] How can you say that? How can you shame me in front of new people?
— Jayne Cobb and Malcolm Reynolds[src]
Featured article

Ariel was the eleventh planet of the White Sun system in the Verse. Originally designated as P/2027(White Sun)07 when it was discovered in 2027 by astronomers, the planet was terraformed by robot terraformers to allow Humans to colonize the world after the mass evacuation of Earth-That-Was. Terraforming was completed in 2266, and the planet became one of the Central Planets of the Verse. By 2518, Ariel was a metropolitan world covered with glass and steel cities. It citizens had access to some of the finest examples of technology, and the planet was reputed for its medical facilities and dining establishments.
In 2517, one of the planet's hospitals—Saint Lucy's in Ariel City—was the target of an audacious scheme perpetrated by crew of the Firefly-class transport ship Serenity. The crew infiltrated the hospital, bypassing its security, and stole a sizeable amount of prescription drugs that they could resell on the open market for a large sum of credits. At the same time, one of their number—fugitive doctor Simon Tam—made use of the hospital facilities to scan his sister River's brain. She had been the victim of Alliance experiments to create perfect assassins and spies. The procedures that she had endured had left her mentally unstable, prompting the doctor to try and diagnose the problem in an attempt to cure it. (Read more…)
---
Did you know…
---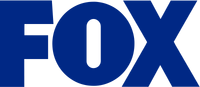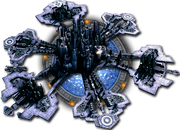 Community content is available under
CC-BY-SA
unless otherwise noted.